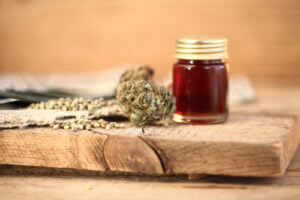 CBD patches, also known as transdermal patches, function like nicotine patches. They slowly release cannabidiol (CBD) into the bloodstream through the skin. This is ideal for those who do not want to consume cannabidiol by other methods like oral consumption, inhaling vapors, or sublingual consumption. Transdermal CBD patches are useful for treating chronic pain, joint and muscle pains, etc. Due to the slow release of CBD, therapeutic effects like pain relief last longer. Shared below are details on the working of CBD patches, uses, risks, and side effects; read on to know more about them.
The Working Of CBD Patches                           
As already stated in the introduction, CBD patches work like nicotine patches. It delivers CBD into the bloodstream from the localized area where it is applied, which then reaches other areas of the body through the circulatory system. As a result, you get whole body relief from pain and other discomforts. Due to this mode of delivery, the bioavailability of cannabidiol is high as it bypasses the first-pass metabolism. Furthermore, CBD patches are a less messy option than topical products like creams, balms, etc., for treating muscle and joint pains.
CBD Patches For Pain Relief
CBD pain relief products are useful for treating or managing pain due to conditions like multiple sclerosis, rheumatoid arthritis, etc. Medical cannabidiol products are made using hemp plant extracts which have been used in many traditional medical practices like Chinese medicine for thousands of years.
CBD produces its effects by interacting with cannabinoid receptors of the endocannabinoid system (ECS). Firstly, the analgesic effect is because of CBD's positive effect on the vanilloid receptors that regulate pain perception. Secondly, its anti-inflammatory effect is because it binds with CB2 receptors of the ECS; these receptors are part of the immune system that is responsible for inflammatory response. When these effects are combined, and cannabidiol is delivered through a transdermal patch, CBD patches become effective for treating inflammation, localized pain, and nerve pain.
Using CBD Patches
CBD patches work best in areas where the skin thickness is less, and the surface area is large. This ensures the effective transfer of cannabidiol (CBD) into the bloodstream, resulting in better pain relief.
Shared below are the areas where CBD patches are usually applied:
Inside the wrist
Lower back
Behind the neck
Shoulder
Behind knee
Inside ankle
Inside biceps
Side Effects Of Cannabidiol (CBD)
Some of the common side effects of CBD are listed below:
Fatigue
Drowsiness
Weight gain or loss
Appetite change
Diarrhea
Oversleeping
On a final note, because CBD is entering the bloodstream, there is the potential risk of a drug interaction. So, before using the CBD patch, you must consult with the physician.