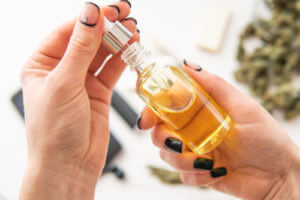 Industrial hemp is used to make many different kinds of products, including hemp flour and oil. While there are these various hemp-based products, the herb may be best known as the source of cannabidiol. Here, we will talk about some different factual pieces of information about the natural hemp plant that might be news to you.
It Is Grown AroundChernobyl For A Good Reason
Web series fans might be aware of Chernobyl, the Netflix show about the gas tragedy in 1986. The event led to the evacuation of thousands of individuals from the areas near the Chernobyl Nuclear Power Plant. The situation also caused soil contamination. Now, you might be wondering what it has to do with industrial hemp. Let us explain it, with the features of hemp.
It is regarded as a hyperaccumulator, meaning a plant that absorbs both heavy metals and other toxic substances from the soil. Therefore, the herb is considered great for contributing to soil purification. This is the reason why it is grown around Chernobyl.
Topnotch Hemp Comes From Areas With Contaminant-Free Soil
Is there an area with soil without any contaminant? One doubts it. Anyhow, the ideal conditions for growing it includes the kind of soil that is well-drained and that has an abundance of organic material.
Heavy metals and toxins are not organic substances. If the soil where hemp is grown has these substances, then it would be more important to take the plant extract through further purification measures. In the absence of the measures, some amount of the contaminated hemp extract and the products derived from it will enter the human body.  This is because there is no guarantee that the measures will fully remove the dangerous substances from it and those derivatives. This is where laboratory reports come in.
Third-Party Laboratories Check For Purity And Quality
Also known as a certificate of analysis, a third-party laboratory report of tests on hemp derivatives helps to know whether these are contaminant-free and are quality products. The report allows you to know what an industrial hemp derivative, such as a CBD item, contains. For instance, there may be some quantity of pesticides, heavy metals, and/or other contaminants in it.
Confirming whether the tested product has any contaminant will give you peace in knowing that it will have no side effects. This is why you must look for the report when purchasing any CBD item.