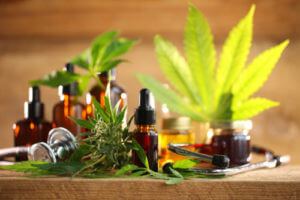 Millions of people around the world are suffering from migraines. They are recurring headaches that often cause pain on one side of the head. Most of the current treatments for migraines are not providing an effective solution. Since CBD is a potential remedy for various health problems, experts are suggesting that CBD can also be used for alleviating migraines. Here are some of the important things to consider when you buy CBD for migraines.
Quality Of The Product
This is the most important thing to consider while buying CBD products for treating any health disorder. If the quality of the product you are about to buy is not so good, together with being ineffective in treating your migraine, it may cause side effects or worsen your headache. Do not buy the product if it is not tested by a third-party lab and the ingredients used in the product are not listed on the label.
Type Of CBD Used
It is important to note that most of the CBD products available in the market fall into three categories. They are CBD isolate, full-spectrum CBD, and broad-spectrum CBD. If you want a CBD product that contains pure CBD, without any cannabinoids or other compounds of the cannabis plant, you can choose CBD isolate. Full-spectrum and broad-spectrum CBD has all the cannabinoids and other essential compounds but the only difference between them is that there is no THC in broad-spectrum CBD.
Method Of Consuming CBD
There are several methods to consume CBD for alleviating migraines. You might need a consumption method that allows faster absorption of CBD into the body to get its effect immediately. CBD tinctures are an effective way to use CBD for getting migraine relief. The sublingual application of CBD tinctures absorbs CBD faster into the bloodstream and you will get relief from headaches within minutes. Vaping CBD oil is also a faster way to get relief from migraines.
Safe Dosage For Consumption
Several studies are showing that consuming too much CBD may not provide any health benefits and also cause some side effects. If you are using CBD tinctures, the product's label will show how much CBD is present in each drop and you can determine how many drops you need to consume.
Consult A Doctor
It is important to speak with a medical professional before you start to use any type of medication for migraine relief. This is because a doctor can help you determine the safe dosage of consumption.