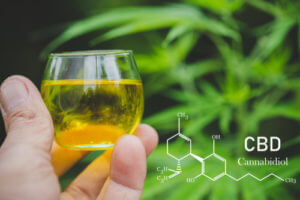 The wide variety of CBD products available in the market can become quite overwhelming and can make you unsure about what type of CBD product is needed. The pragmatic way to identify the product is to look at the administration method. For example, opt for a topical product if you are looking for a pain-relieving balm. If you are looking for daily wellness, then oral products would be the ideal choice. Last but not the least, if you are searching for instantaneous relief, vape products would be the ideal choice. Below shared are details about different CBD products.
CBD products can be generally classified as follows
Beauty Products
Concentrates
Drinks
Edibles
Vape products
Oil-based capsules
Topicals
Tinctures
Transdermal Patches
Beauty Products
Attributing to its anti-inflammatory, soothing, and potent antioxidant qualities CBD has become a very popular ingredient in preparing beauty and skincare products. Some of the regular CBD beauty products are Moisturizing Gels/Lotions/creams, Cleansers, Toners, Bath Bombs, Lip Balm, Serums, Masks, etc.
Concentrates
They are highly potent extracts from the hemp plants containing very high levels of cannabidiol. They are available in different types depending on the source of extraction and method of use. The CBD community has adopted the method of dabbing CBD which is a form of vaping.
Drinks
In its native state CBD is hydrophobic. Advances in extraction techniques/technology made water-soluble CBD available, enabling the addition of CBD into liquids in a stable form. They are available as bottled CBD water, powdered drink mix, and Energy shots.
Edibles
Edibles are prepared by adding CBD extract or an isolate into a wide assortment of food products. They are usually available in the form of candies, gummies, cookies, brownies, CBD gummies for pain, etc.
Vape Products
Vaping is one of the most popular methods to administer CBD. CBD isolate or extract is vaporized using a vape pen and inhaled. Vaping CBD is popular owing to its quick onset. A few of the available vape products are Vape pens, Vape oil, Vape cartridges.
Oil Based Capsules
CBD capsules are available in the form of soft gels and powder-filled capsules. They are consumed like any other supplement capsules and primarily used as a wellness product.
Topicals
They are available in the form of balms, salves, massage oils, and gels. CBD topical products have a localized effect. CBD Cream for Pain is used for muscle soreness. They are used for treating skin-related diseases such as acne and inflammation. CBD creams are used in managing skin irritation and inflammation conditions in psoriasis and eczema.
CBD Tincture
CBD Tincture is available in the form of highly concentrated potent liquid. It is consumed sublingually using a dropper usually available when you purchase it. They are available in different flavors.
Transdermal Patches
Transdermal patches provide long-lasting relief similar to the CBD topical creams. These CBD-infused strips are applied to various areas of our body and continuously deliver CBD to the bloodstream.
Since the legalization of the therapeutic use of CBD, researches are conducted to find newer and innovative uses of CBD in medicine. The use of CBD products as lifestyle and wellness products is growing among people.