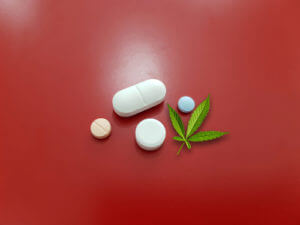 CBD has become so popular among users and it is available in a number of forms from oils to e-liquids to suppositories. If you are worried about dosing your oral CBD product, you have reached the right place. Read ahead to know more about CBD dose and how to dose your oral CBD product so that you can have maximum effect from the product.
Dosing CBD
Like in the case of any supplement, it is important to properly dose CBD. However, finding the correct dosage of CBD products can be difficult and confusing as the dosage depends on the weight of the person, the potency of the CBD product, the effect desired from the product, and the method of intake.
Finding the exact dosage of CBD products is more or less a process of trial and error. Therefore, it is always recommended to start with a low dose and then increase it gradually. You can increase the CBD dose until you find the sweet spot. You can make use of the oral CBD dose guide shared below to find the right dose.
Oral CBD Dose
Oral CBD products are the most common forms of CBD products. The two most popular ways of taking CBD orally are:
Sublingual Administration
The dosage of CBD while administering it sublingually is very much different from oral dosing. This is because, in the case of sublingual administration, the CBD is absorbed through the mucus membrane present under the tongue. When using CBD sublingually, it enters the bloodstream fast as this method helps the CBD to bypass the digestive system. In the sublingual administration method, you can feel the effects within ten to fifteen minutes of use. If you do not experience any effects even after 20  minutes of sublingual CBD usage, you can use the product again and wait for the effects.  In this way, you will be able to find the right dosage of sublingual CBD products for you.
Swallowing
While swallowing CBD products like capsules, oils, pills, gummy bears, etc, the CBD in the product needs to be broken down in the digestive system for the effects to be experienced. This means that it will take about 20 minutes to 1 hour for you to experience the effects, depending on the type of CBD product that you used, the metabolism of your body, and whether you took the product on an empty stomach or not. In this method of oral CBD intake, the effects will be experienced slower and it can last longer. You can start with a CBD capsule of medium strength and increase the dosage if you are not experiencing any effects even after an hour of intake.