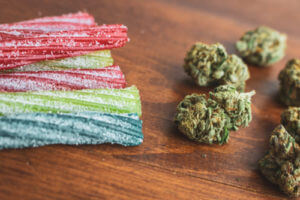 Tetra Hydro Cannabinoid and Cannabidiol are two natural compounds present in the cannabis plant. As the popularity of CBD has increased, many people are now trying to understand more about its properties. This is what made THC and CBD, a topic of constant discussion. Both CBD and THC have the property to stimulate the mental and physical health of a person because those compounds are effective in working with the endocannabinoid system of a human body. Even though it is obtained from the same source, and also has many similar effects, there are so many differences among both. The common differences between CBD and THC are as follows.
Chemical Structure
The molecule of THC and CBD are both made of 21 carbon, 30 hydrogen, and 2 oxygen atoms. This makes the molecular structure identical. The only difference between the molecules of these elements is that the arrangement of the atoms is different in both cases. Since the chemical composition of CBD and THC are similar, to that of the cannabinoids present in a human body, they can effectively interact with the same. It also helps in the stimulation of cannabinoid receptors.
Psychotropic Effect
It is known that THC is responsible for making a person high while smoking weed or using marijuana. Since CBD is also extracted from the same plant, it is normal to have some confusion regarding its effect on the mind of the user. But it is the main difference between THC and CBD. Even though born in the same family, the usage of pure CBD will not cause any psychoactive effect on the people.
Legal Status
Due to the non-psychotropic effect, and also due to its usage for the treatment of many diseases like epilepsy, chronic pain, etc., CBD is now legal in many parts of the world. Even though it is derived from a potential drug, there is no restriction for its usage, even for children. On the other hand, THC is still illegal in many places, because it will make the users feel high. But still, there are some medicines, for the treatment of conditions like multiple sclerosis, having traces of THC.
Both CBD and THC are cannabinoids that can interact with the receptors of a human body, this makes it an ideal medicine for providing numerous health benefits to the users, like relief from pain, anxiety, etc. Both CBD and THC are used as an ingredient in the preparation of medicines, that can cure insomnia, inflammation, etc. Due to the mind-altering effect of THC, it is not widely used like CBD.