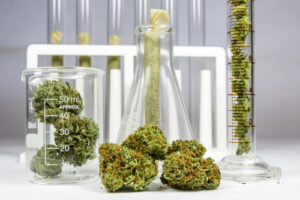 With the legalization of industrial hemp, the skincare industry is now going through a revolution. Today, a lot of pure CBD creams, lotions, and balms are available for treating different skin diseases and keeping the skin healthy. As organic CBD will not create any intoxicating effects, its use has become more practical than ever before. Hence, it became possible for people to get an enormous number of benefits, this hemp-derived compound provides.
CBD has been used for treating different diseases for a few years. Its latest application is in the skincare industry which is always thriving and experimenting with new products and ingredients. CBD has become a natural ingredient that is able to provide a wide range of benefits for the skin. Hence, people have welcomed this compound with great enthusiasm. The use of CBD skincare products is now wide-spreading, as people are becoming more and more aware of the medicinal properties CBD possesses.
How Do CBD Products Work?
With the creation of different CBD topicals, it became possible to apply them directly to your skin. When a CBD topical is rubbed on the skin, the components in it will penetrate through different layers of the skin for providing instant results. It will act with different receptors in your skin for providing the desired effects.
CBD will soothe your skin along with relieving muscle tension. It can also make your skin smooth and youthful. Another important benefit of CBD products is their ability to keep the skin moisturized and thereby preventing dryness. Its ability to cure different skin diseases like psoriasis, acne, eczema, inflammation, etc. made CBD more desirable in skincare products.
CBD has the ability to reduce the dark spots and discoloration of the skin. Hence, it will greatly benefit your skin in various ways.
CBD Improves Hydration of the Skin
CBD topicals are lightweight and are wonderful moisturizers that will hydrate and rejuvenate the skin. They are also rich in antioxidants and can control excess oil production. As they will effectively penetrate through your skin, they will not clog your pores as some other skincare products do. Hence, they will provide great benefits for your skin without creating any problems.
Anti-inflammatory
The anti-inflammatory properties of CBD can be useful for reducing inflammation, puffiness, swelling, etc. It can control flare-ups, breakouts, bumps, etc. on your skin. Therefore, CBD can keep your skin healthy and glowing.