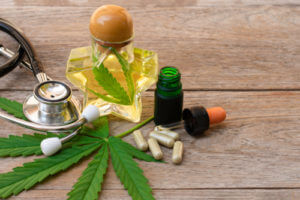 The popularity of CBD is increasing day by day. The Health benefits of various CBD products make it an obvious choice for people when it comes to treating a lot of health issues. CBD is an effective treatment for a lot of health problems like stress, anxiety, depression, chronic pain, skin problems, muscle spasms, epilepsy, insomnia, autism, and cancer.
There are a lot of CBD products available in the market such as CBD oil, CBD tinctures, CBD gummies, CBD vapes, and CBD topical. All these products are infused with different concentrations of CBD. So their therapeutic effects will also vary according to the concentration. Effects of CBD will last longer in products with higher concentration.
Benefits of CBD Topical
CBD topicals come in a variety of forms. CBD balms, creams, lotions, and salves are some of the common CBD topicals on the market. The most important benefits of such topical products are that they can relieve chronic pain, reduce inflammations, soothe many skin problems, and helps in healing wounds.
Many studies support the use of CBD topicals for relieving pain in people suffering from different forms of arthritis. CBD topicals can also help in resolving various skin problems like acne, psoriasis, wrinkles, inflammations, etc.
Steps to Apply CBD Balm on Your Skin
Identifying the area for applying the balm
Before applying CBD balm, you need to identify the exact area on your body where it pains. Finding the exact area of pain is essential because CBD topicals have greater effects when applied to a targeted area. If you do not have a specific area to focus on, apply it to the common sore spots such as wrists, neck, back, knees, shoulders, elbows, soles of your feet, etc.
Clean the area properly
After identifying the area it is important to wash it before applying the balm. Skin is the biggest and most exposed part of the human body. It is possible to come in contact with bacteria and other contaminants that can be harmful to your skin. Before applying the balm clean the area with moist cotton or a paper towel to remove unwanted contaminants.
Apply generously
After you clean the area, wait for some time to dry, and generously apply the balm to the affected area. Applying more CBD balm on the affected area will ensure the maximum absorption of CBD in the skin and produce an immediate and long-lasting effect. But do not overuse it. After applying the balm massage it properly into your skin.
Wash your hands after massaging
After applying and massaging the CBD balm on your skin, do not forget to wash your hands. Citrus, pepper, and mint are some of the ingredients of CBD topicals and it will be uncomfortable if any of these substances come in contact with your eyes and nostrils.